Event Details
The escalating trade war between the United States and China, in which President Trump last month introduced tariffs on an additional $200 billion in Chinese imports, has spawned a boom in "creative" workarounds used by manufacturers, retailers and brand owners in China.

Among the tactics currently being deployed are so-called transshipments of Chinese products to places like Malaysia, Vietnam, Philippines, and Sri Lanka to be relabeled with a new country of origin and then exported to the United States. Likewise, shipments from the United States bound for China have already been reported being rerouted through Canada and Vietnam to avoid the tariffs.

This exclusive webinar will delve into the implications of the escalating trade war on supply chain, logistics, sourcing and manufacturing operations in China.

Confirmed speakers include: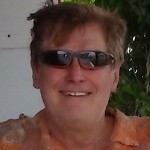 Greg Hutchins
Founder & Director
PE CERM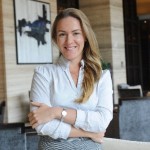 Aleksandra (Sasha) Stasevich
Director of Operations
Blacksmith International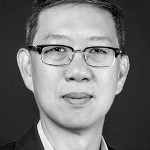 Adams Lee
Attorney
Harris Bricken
The webinar and the discussions will be moderated by GSCC's Founder Max Henry.

Prices include access to the live webinar, the possibility to ask questions directly to the speakers (during and after the presentations), and the webinar recording.

No sure if you can attend the live session? No problem, just buy the "recording only" package and you can listen to the recorded session at any time after the live event.
Why Attend this Webinar?
The webinar series were developed to address the need for continuing education of supply chain, procurement and logistics professionals across Asia and internationally.

Presenters for these webinars will be industry professionals who are selected for their expertise and experience in Asia. They will be sharing their knowledge and best practices in the sphere of supply chain sustainability and cover the latest and most critical issues surrounding Asia's supply chain in a vendor neutral manner.
Topics of discussion will include:
- Supply Chain Risk Management in the Age of Tariffs and Trade War with Greg Hutchins, Founder & Director, PE CERM
- Trade War Impact on Vulnerable and already Weak Local Suppliers in China with Aleksandra (Sasha) Stasevich, Director of Operations, Blacksmith International
- US-China Trade War – How did we get in this mess? How do we get out? What can companies do to deal with this? with Adams Lee, Attorney, Harris Bricken

Who Should Attend?
CXOs, VPs, Directors, Managers and Heads of Supply Chain, Logistics and Operations as well as CFOs in Asia.
Share Your Experience & Insights - It's Easy!

If you wish to share your knowledge or experience on this topic, come forward to become a speaker at this webinar.

The ideal webinar speaker is:
- Experienced and comfortable speaking about procurement, sourcing, logistics or supply chain in Asia,
- Enthusiastic about sharing experience, expertise and knowledge with other supply chain professionals,
- Open to partner with us to deliver the most up-to-date information about complex topics, and
- Willing to help spread the word about the webinar with his/her network.

Those low-cost paid webinars will be organized at 2pm Hong Kong time and last around 50-60 minutes with a live chat Q&A live arranged towards the end.

For each webinar, 2-3 speakers will be carefully selected and be invited to speak for 10-12 min each (you can speak from anywhere as long as you have access to a good broadband connection).

All webinars will be heavily promoted by e-mail to a database of 100,000 executives, via our websites on our newly launched webinar platform, GSCC website and Supply Chains Magazine, as well as on social media platforms (Linkedin, Twitter, Facebook, WeChat, etc.).

> For more on the benefits of being a speaker, click here
> Read why the Council's events are also different here

If you are interested to speak, email us at or contact us via the contact form
Frequently Asked Questions (FAQs)

How many attendees will be at the webinar?
This varies for each webinar, generally from 50 to 150 depending of the theme, time of the year and the speakers.

How do I find details on the topics and speakers?
You can always check out the most up-to-date version on the event page. Here you can see session descriptions as well as bios and photos for the confirmed speakers and panelists.

Are all the speakers confirmed for the webinar?
Circumstances beyond the control of the organizer may necessitate substitutions, alterations or cancellations of the speakers and/or topics. As such, we reserve the right to alter or modify the advertised speakers and/or topics if necessary. Any speaker of schedule substitutions or alterations will be updated on our event page as soon as possible.

When should I pay for the event?
Once you have followed the registration link, we require full payment before the event. Payment can be done using credit cards using Paypal platform.

Can I receive a copy of the presentations?
As a general rule, we don't provide the presentations to any delegates and leave up to the speakers to decide if they wish to provide a copy of their presentation. Please ask them during the webinar.

What happens if the event get postponed?
In the event that we postpone the event, you will be able to keep your registration for the next date. If you are unable to attend the rescheduled event, you are welcome to send a substitute delegate, free of charge.

For more information on the terms and conditions of attending our events, read here.
Register Now!
Or paste this link in your browser's address bar: https://www.bigmarker.com/chainmedia/twsc18